About SDNU
The predecessor of Shandong Normal University was Shandong Normal College founded in October, 1950. In August, 1981, with the approval of the Ministry of Education and people's government of Shandong Province, it was renamed as Shandong Normal University. During the past 59 years after the foundation, Shandong Normal University has provided the society with 180,000 qualified talents. Currently, there are over 34,600 full time students at this university, in which, nearly 4,400 are candidates of master degree and doctoral degree, 12,000 are adult education students and over 200 are long-term or short-term overseas students.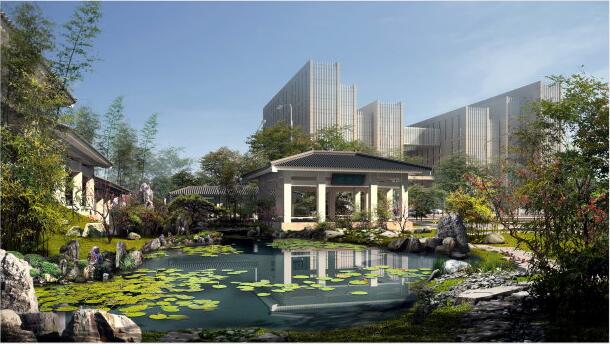 This university has the main campus and Changqing Campus. The total area of the university is 4,000 mu (about 2,587,800 square meters) and the building area is 1,206,600 square meters. The total value of the teaching and scientific research equipments is 197,484,600 yuan. There are various kinds of laboratories for undergraduate programs and one key laboratory jointly built by province and ministry. And there are one state-level demonstration center for experimental teaching, 5 "11th five-year" key labs of Shandong Province, 330 practice bases, etc. in this university. The total building area of the school library is 24,870 square meters and the collection of the library is 3,300,000 volumes.
Besides, this university is equipped with electronic document retrieval center and high speed broadband campus network for education and research.
Shandong Normal University now has 23 colleges, 68 undergraduate programs, 8 centers for post-doctoral studies, 2 doctoral programs of first-level discipline, 33 doctoral programs of second-level discipline, 15 master programs of first-level discipline and 129 master programs of second-level discipline, covering 9 branches of learning and subjects.
Currently, Shandong Normal University has 2,602 teaching and administrative staffs. 1,809 of the staffs are full-time teachers, including 339 professors and researchers, 544 are associate professors and assistant researchers. 315 of the teachers have doctor's degrees and 812 have master's degrees. Besides, 82 of the teachers enjoy the special government allowance of the state council, 35 have won the national Tsang Hin Chi educational endowment prize, etc.
Shandong Normal University keeps enhancing the exchanges with foreign high-standard academies and scientific research institutions. And it has established interscholastic exchange and cooperation relations with 59 academies from 15 countries like America, Britain, France, Germany, Japan, Korea, Russia, Belarus, Ukraine, Australia, Canada, Mexico, etc.